About Us
Delivering Quality Chiropractic Care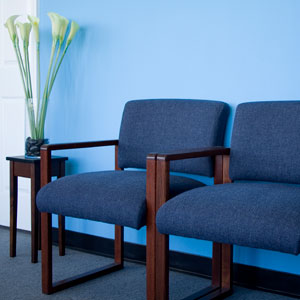 Southlake Chiropractic has been serving Southlake for over 30 years! We have watched a small community burst into one of Texas' premiere locations to raise a family, and now a booming retirement facility featured at Watermere. Our school system is ranked as one of the best in the state and our athletes perform at national levels. It's a great place to live and an exciting place for our practice to grow. Our central location allows quick access for our patients.
Dr. Devos joined us in 2005 and has brought a new light to the clinic. With his knowledge of supplements and natural alternatives a new awareness was created with our patients and healthier lifestyles have developed.
We are a Family-Based Clinic
The gift of health has been a privilege to share with so many people seeking a different approach to drugs and surgery. A few of our patients have moved closer into Dallas because of work, but they still will drive an hour just to see Southlake TX Chiropractor, Dr. Devos! He is their partner in health.
For some patients their first experience at our clinic has resulted from an Automobile Accident. What a shame to be introduced to Chiropractic with so much trauma, but our patients learn quickly about the benefits of Chiropractic and are eager to become regular patients, and ready to share Dr. Devos with their family and friends.
Multi-Disciplinary Approach
As a pain management facility, Southlake Chiropractic specializes in a multi-disciplinary approach to getting you well and free of pain. The caring office staff and health care partners are able to guide you through the process of becoming pain free. Be assured our practice is qualified and in compliance with the standards set forth by the National Committee on Quality Assurance (NCQA).
In the future Dr. Devos hopes to expand the group of doctors and therapists he works with, in order to increase the options available to all his patients. We envision a group of health care professionals all working with one goal in mind: your health!
MEET DR. WIM DEVOS »
You're in Charge
Regardless of your health goals, please understand that we see ourselves as mere servants. You're the boss! It's your body, your health and your future. Our job is to offer you the finest chiropractic care possible, and it's up to you to decide how much of it you want.
Sound interesting? Please contact our Southlake chiropractic practice to make an appointment.
---
About Southlake Chiropractic | (817) 488-8837