New Patients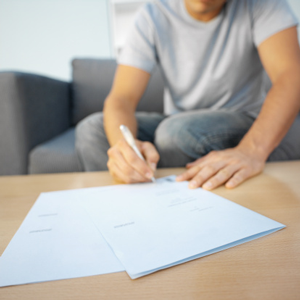 When you make an appointment, our staff will direct you to download new patient paperwork. We encourage, if at all possible to email or fax your information back to us before your initial appointment, as this will save you time, and we can better prepare for your appointment.
Once you arrive at Southlake Chiropractic the receptionist will ask you to sign in, and request to make copies of your insurance card and driver's license.
Examination & X-rays
Dr. Devos will perform a neurological and physical exam and he will determine if X-rays are needed. You may need a little passive therapy, or even enjoy our water massage table. Next up is your chiropractic treatment by Dr. Devos, he will adapt your adjustment to best suit your condition.
Your Second Visit
On your second visit Southlake Chiropractor, Dr. Devos will have reviewed your case and examined your X-rays. He will do what we call a Report of Findings, in which he will identify any problem areas and discuss with you a "treatment Plan" to resolve these issues. A little more time is taken with you for this review, so this appointment may take 30 minutes. Again the doctor will adjust you and then release you into the care of our therapist.
Typical Office Visit
By the third visit you will probably begin a stretching routine geared towards your problem areas. You may want to consider a change of clothes or at least loose fitting. You are now into a crucial part of your care and beginnings of some lifestyle changes. We are your partner in health, and as you improve we will move into more active challenges to improve your overall health.
If you have any questions please don't hesitate to contact our Southlake Chiropractic office.
CONTACT US »
---
New Patients | (817) 488-8837